The
U:Mack
collective always have quite a high standard when it comes to putting on the more left of centre gigs and as a regular attendee, the latest round of gig announcements leaves me frothing at the mouth in excitement.


First up on April 25th in ALT is
Squarepusher
which, although announced back in February is one performance I am eager not to miss because A.I have never had the pleasure of catching Mr. Jenkinson live and B. I have been told he is unmissable. Here's hoping I am not disappointed.

Next up is Touch & Go newbies
Mi Ami
who blend afro disco beats alongside rough, screeching guitars bringing a thriving energy to your ears. They are definitely a band that will leave a mark wherever they play and their Crawdaddy show on May 9th should be no exception.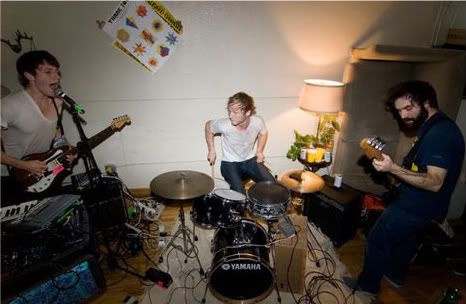 July 8th sees the return of dance punk band

!!!

or
Chk Chk Chk
to Whelan's. Having caught them live a number of times now I can honestly say this is going to be a brilliant gig. They just know how to bring it live and it should be pretty special in Whelan's of all places. Bring a spare t-shirt as you will be left in a sweaty mess.